Do you want to make a difference in your child's education?
Do you want to feel more in-touch with your child's school life?
Do you want to help build a greater sense of community at your child's school?
Volunteer on Your H&S
We meet once a month online for about 1.5hrs. Hear from our admin and teacher reps about things happening in the school. Contribute your ideas to help raise funds or generally make your child(ren)'s High School experience awesome.
Fundraisers
In addition to our regular activities, we work with the school to identify long term improvement projects that could benefit from our financial support.
Browse our events and fundraisers section to learn more about active fundraisers and how you can get involved. Support our teachers & staff, and your child(ren), by participating in the fundraisers and spreading the word.
Sponsor a Teacher
Teacher & Staff Appreciation Week (aka TSAW) was a huge success! Thank you so much for the abundance of donations. All amounts are appreciated! We were able to shower our teachers and staff, and will continue to do so this school year, with more activities to be planned during our next H&S meeting (Wednesday, April 7).
Events & Fundraisers
Browse our events and active fundraisers and feel free to spread the word to your community if you think they would be interested.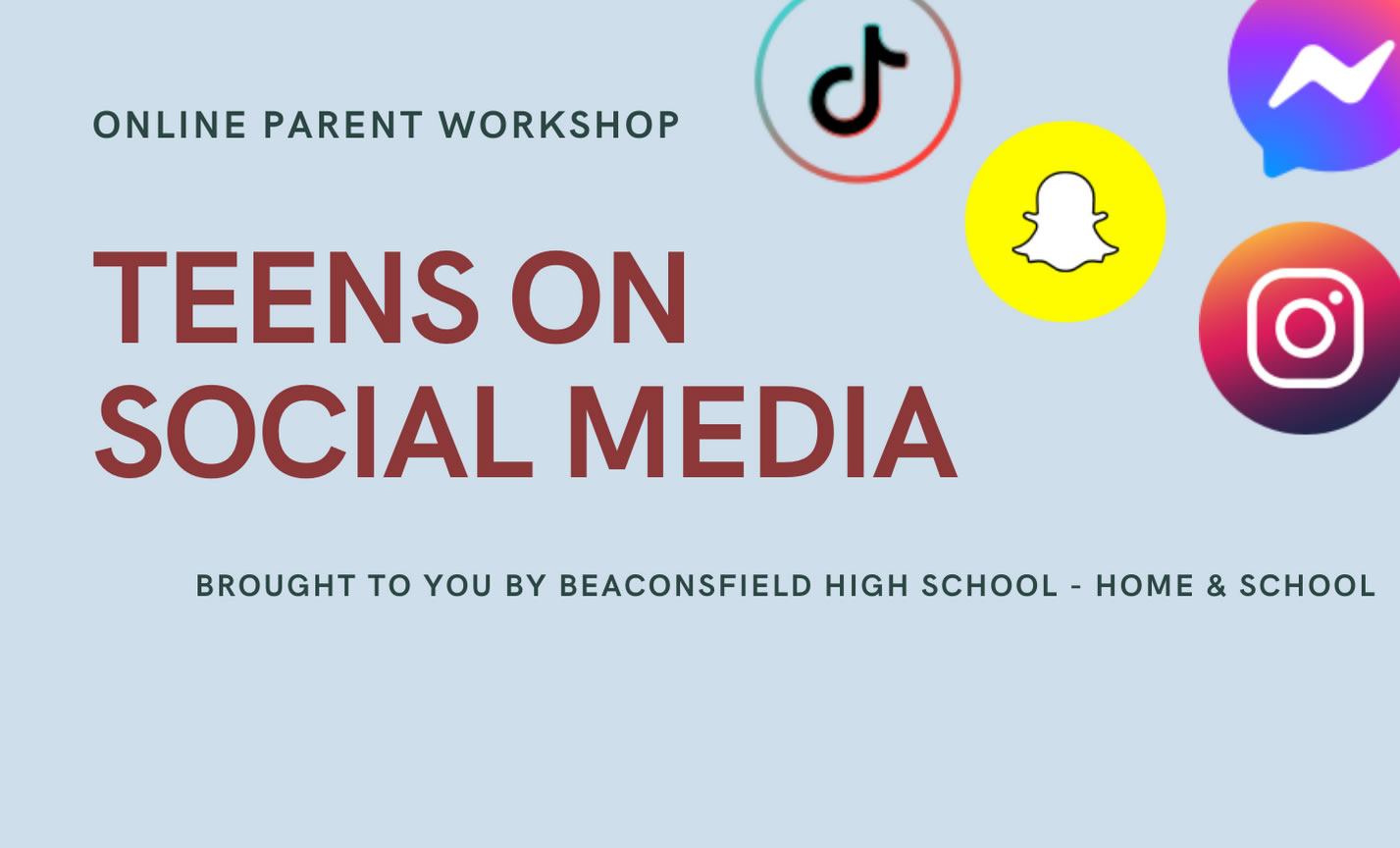 Free Online Parent Workshop
What happens online?
cyberbullying? shaming?
phishing? predators?
privacy? legal risks?
How can I respect my teen's privacy and ensure they are safe?
Tuesday, June 15th
7-8 PM on Zoom
Join YMCA Youth counsellors to get answers, learn how to mitigate the risks and have a conversation with your teen.
Register for this free virtual workshop to receive the link.
Tru Earth offers enviro-friendly cleaning products
Click on Shop Now to purchase on-line and have delivery directly to your home. 20% of the profits on purchases made through our link will come to BHS. Share the link with friends and family.
https://fundraising.tru.earth/homeandschoolbhs
Become a Volunteer Today
WHAT are the benefits of BHS Home & School?
We are dedicated to enhancing the education and general well-being of our youth.
We are an independent voice that acts for you.
We provide support in all areas of school life ‐ student/parent workshops, library, sports equipment, music, computer software, teacher appreciation.
WHY become a member?
Because you care and want to support the Students, Parents and Staff.
Gives you an active voice and guarantees our affiliation with the Quebec Federation of Home and School's (QFHSA) proven track record.
Have voting autonomy to raise and spend money on the projects that we, the parents, see fit for our children at BHS.
Membership Chair: Krista Pershall homeandschoolbhs@gmail.com
It's never too late to help! Support YOUR students by joining as a Member for $20, or an Associate Member for $3. You will receive regular notices of meeting events, learning opportunities and opportunities to help around the school.
Join Now
What Does Your Donation Do?
In the past, your generous donations have supported the library renovation, courtyard embellishments, and more!
This year, despite the challenges of the pandemic, we are fundraising to help modernize the main entry of the school.
Helping all of BHS – Teachers, Staff and Students
We strive to help make the school experience the best for all our children, and our hard-working teachers and staff! These past months have been no exception – and have only solidified our resolve that we can – and must – do more!
Hear From Our Members & Staff
Teacher response to TSAW
Thank you so much for all the time and heart you shared with the BHS family last week.
Your support means the world to me and our community!
It was a very different Staff Appreciation Week, but I feel the same gratitude and pride
in both our school and our home support system!
A heartfelt Thank you to you all😊
Teacher response to TSAW
Thank you for a wonderful lunch and all the gifts! The daily email messages were lovely and certainly made us feel appreciated!
Please know how much the staff appreciates all the work that went into making this event possible.
Teacher response to TSAW
I would like to thank you for the delicious lunch. Such a lovely surprise. And, really loved the gift – especially the toilet paper. It was my laugh of the day.
Teacher response to TSAW
Thank you so much for the delicious lunch and the great goodie bag! They were much appreciated!
It was such a treat to have a change in the daily lunch routine of sandwiches and leftovers from home.
Teacher response to TSAW
Thank you for all you do for us 🤗. 
Teacher response to TSAW
Thanks for this! Love this job – wouldn't leave them alone for a second in this!
Sue, BHS parent, H&S member
"From the moment you walk through the doors of BHS, you know that it is a school that values community and the BHS Home & School gives parents a unique opportunity to be active participants in that community. BHS Home & School is comprised of a dynamic and caring group of parent volunteers who work with the staff and administration to help provide the little extras that enhance their children's academic and social experience."
We'd love to hear your thoughts and feedback. Click below to send us a message.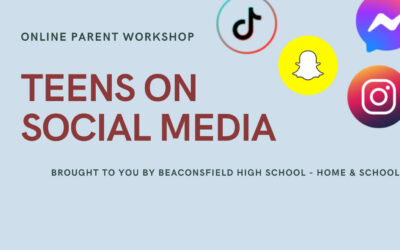 Free Online Parent Workshop What happens online?cyberbullying? shaming?phishing? predators?privacy? legal risks? How can I respect my teen's privacy and ensure they are safe? Join YMCA Youth counsellors to get answers, learn how to mitigate the risks and have a...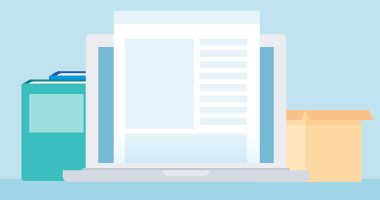 Please email homeandschoolbhs@gmail.com if you do not have the meeting link and/or did not receive the agenda and minutes from our last meeting to review. REMINDER: Anyone can join the H&S meetings, but only paid members can vote.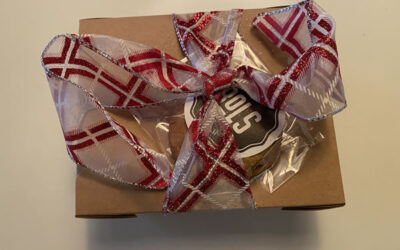 We are planning on showering all our BHS Teachers & Staff and could use your donations to make sure we can do it right by them! They've been working extra hard these past months – let's show them just how much we appreciate them.
Get in Touch. Get Involved.
We welcome you to join our H&S as a paid member to offer your voice to all we do for your child and the BHS community. And you're always welcome to submit your ideas and feedback via the form below.
We're always open to new ideas - whether it's fundraising ideas, or projects that might be worth investing in for the betterment of the school (students and/or staff).
Fill out the form below to submit your questions, ideas or feedback to your Home & School team.
We Welcome Your Qs, Ideas & Feedback
More Details
You can choose to pay online this year by filling out the form above and pay using your credit card or PayPal account connected to your bank account.
Note: we have added the transaction fees of $0.90 ($0.40 for associate fee) for online payments.
If you would rather pay via cheque, please click here to download the form that you can print and send into the school with your child.
Beaconsfield High School 250 Beaurepaire Dr. Beaconsfield, QC H9W 5G7
Email Us: homeandschoolbhs@gmail.com